Our family has been farming quality Christmas Trees, for over 65 years. Located in beautiful Miami Fl , Discover Christmas Trees Fl The families atmosphere friendly staff and years' experience will make you Christmas experience smooth and blessed also , our Christmas Wreaths can't be beat!We are one of the Florida largest producers of Fresh Christmas and Wreaths and Garland. Our friendly personnel and fast customer service along with the highest quality Christmas Trees and wreaths will surely help make your holiday decorating fun and enjoyable.
locations
What is Christmas without Christmas trees? Every year, you are looking forward not just to celebrate the yuletide season with your loved ones. Decorating your family's Christmas tree is not just a chore you anticipate. It is also one way to bond with loved ones and share precious time together while embellishing the traditional tree symbolic of the joyous season. Christmas Trees and Pumpkin Patch has forty long years of making your Christmas simply the best starting with this centerpiece.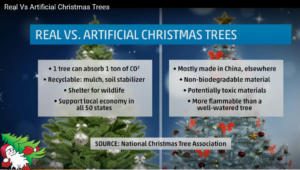 Before placing your order, there are things to consider in finding the best tree in the lot: • Choose Locally Grown Trees—We have our own Christmas tree lot to locally cultivate and grow our Christmas trees. Buying local trees is good for the environment and making sure that the tree's condition is better compared to those that has already been stored and transported from farther locations. • Variety of Christmas Trees—You can choose from a wide range of trees each with their own characteristics. Traditional trees no matter what the variety have quality fir, excellent needle retention as well as foliage that are soft to the touch. • Freshness is a Must—Fresh Christmas trees definitely last longer compared to those that have been cut and stored for a long period of time. One of the ways to know if the tree is fresh is for you to tap the ground. If many needles fall from the tree, the more likely it is not fresh. Miami Christmas trees are of the highest quality especially if you order it from us.
WARNING !